Here's how My Risk Management Policies works!
Step 1 : Get started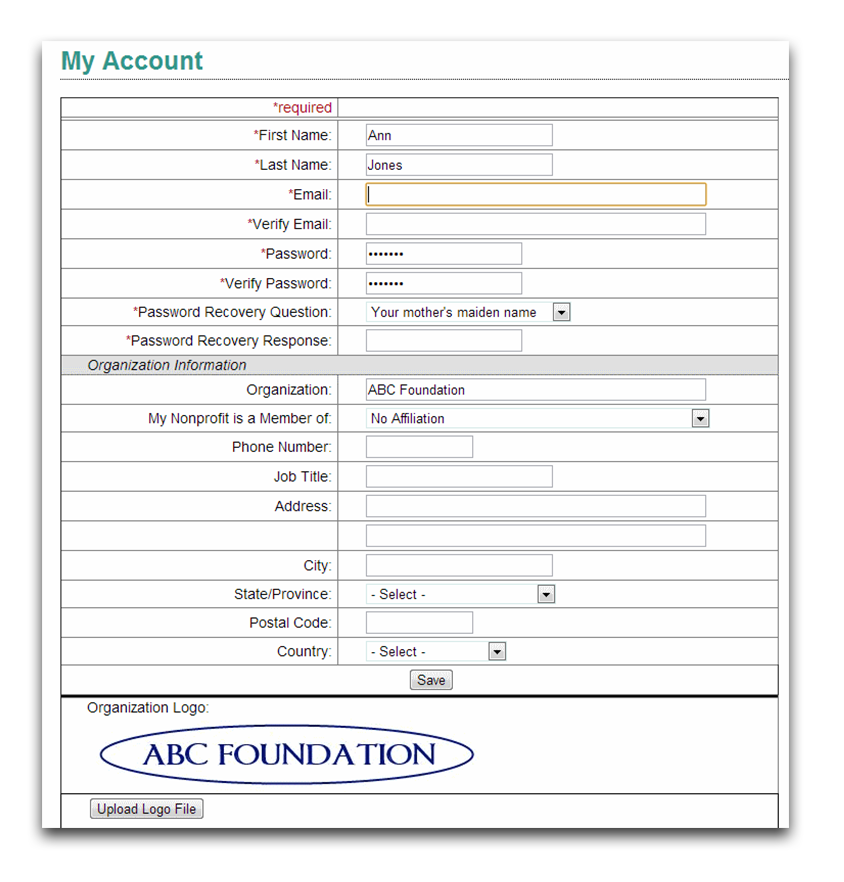 Fill out your organizational information under 'My Account', including your logo.  This information will automatically be included in the policies you create.
Step 2 : Choose the policy you want to create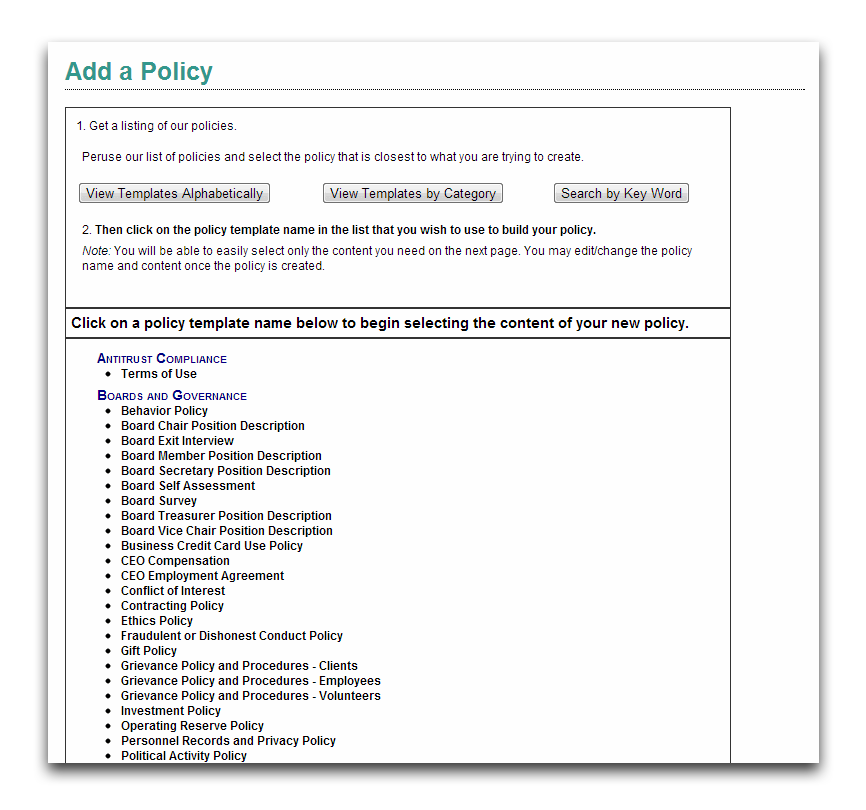 Browse alphabetically or by topic, or search by keyword.  Over a hundred policies and templates to choose from, including :
- Board Self-assessment
- Complaint Policy
- Gift Agreement
- Performance Review Policy
- Volunteer Orientation Policy
Step 3 : Select the content for your policy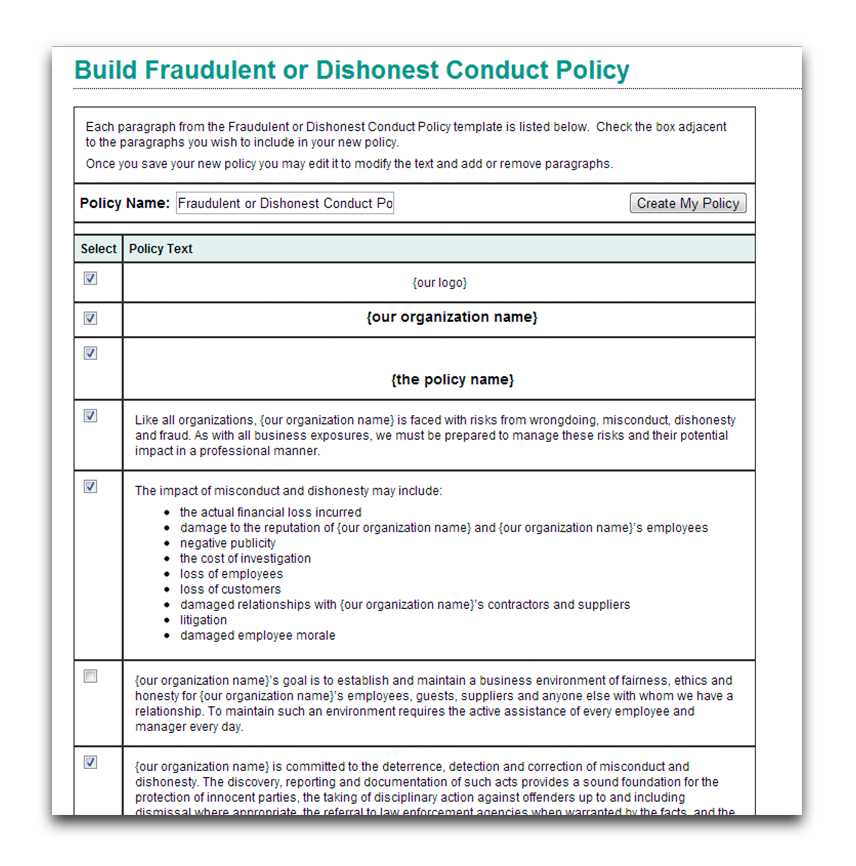 Choose from the provided list of statements, phrases, and other content. You can also choose to modify the wording or add your own content if needed.
Step 4 : Save your policy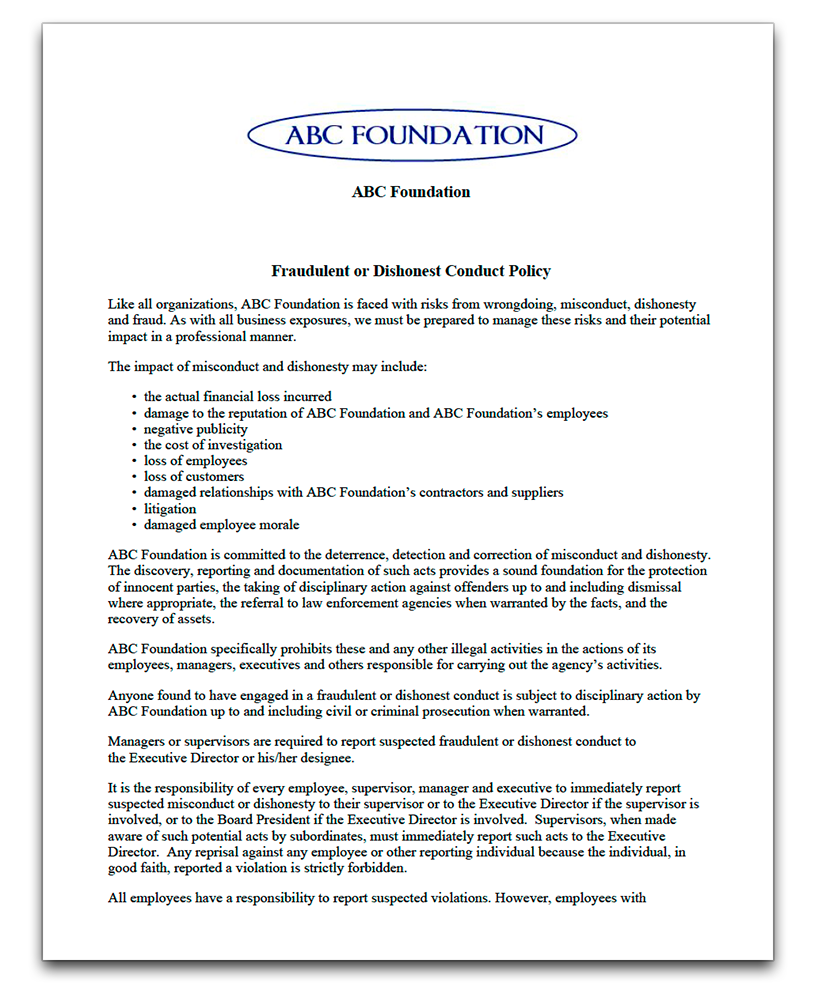 Click the "Create my policy" button to compile and save your policy. 
You can continue to modify the policy if necessary, or download it as a PDF to share with your staff, board, or stakeholders.